EMERGENCY 24 Hour Number 086 822 1264
Our Areas of Expertise

How Can We Help You?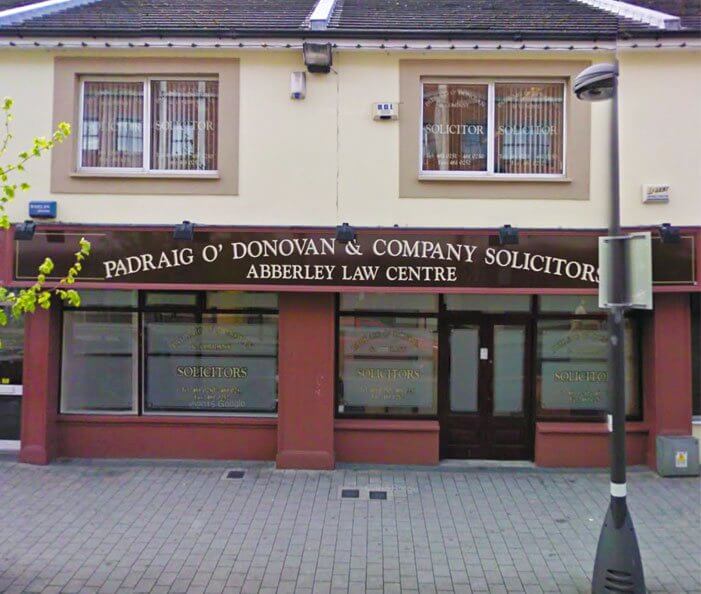 Welcome to Padraig O'Donovan & Company Solicitors
Our legal expertise extends to Personal Injury Claims; Criminal Law & Free Legal Aid; Family Law matters including legal separation, judicial separation, divorce, nullity, access, custody and guardianship; Extradition & European Arrest Warrants, with a particular expertise in Central and Eastern European countries; Conveyancing (Buying/Selling Property); Wills & Probate; Labour Law; Debt Recovery; Licensing Matters.
At Pádraig O'Donovan & Company we have built an enviable reputation as solicitors serving Tallaght, Clondalkin, Rathfarnham and the rest of South Dublin.
No matter what time of the day or night you might need us, we're available to represent your interests. We are only a call away.
Our Emergency 24-hour Number: 086 822 1264
Get in Touch with Us!
Contact us or Request a Consultation

Choosing Padraig O'Donovan & Company to represent you means that you are choosing one of Ireland's most experienced and respected practices. We are proud of the relationships that we have built with many clients in Tallaght, Clondalkin, Rathfarnham, Saggart, Templeogue and further afield.
* In contentious business, a solicitor may not calculate fees or other charges as a percentage or proportion of any award or settlement.